Casa Del Lago:  Mediterranean mansion designer. Custom building design, interior detailing and material selections for a custom 11,500 square foot Orlando, Florida home by Susan Berry of Classical Home Design, Inc. Photos are courtesy of the Builder, McNally Homes.  Furnishings by others.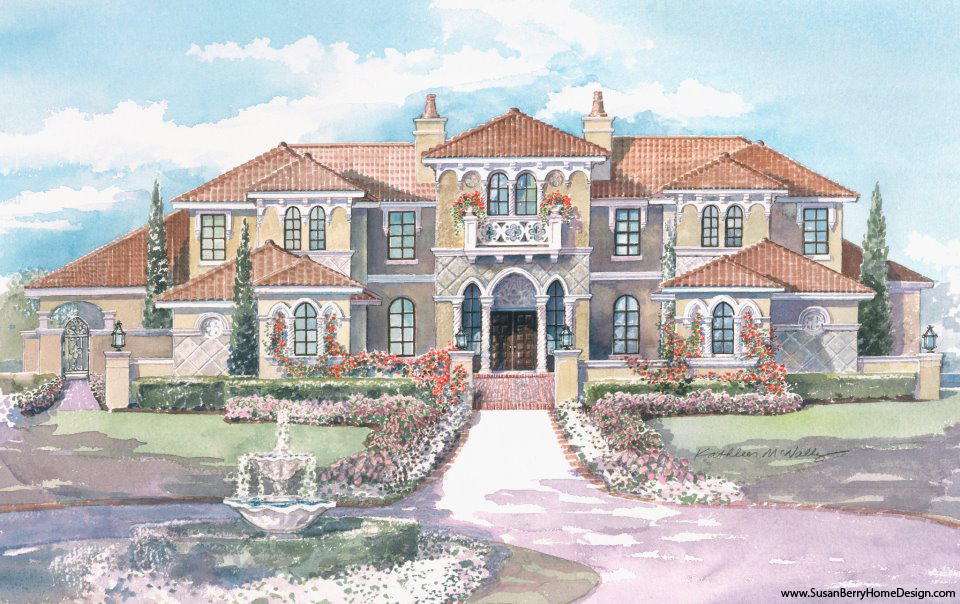 Classical Home Design, Inc.  designed this Mediterranean mansion at the peak of the home building boom.  When it was time to finish construction, many design cuts were necessary in order to reduce the overall cost.   We are experts at working with builders to control the costs of construction.
We are on the on sites throughout construction and often do design sketches on the fly. For this home, the geometry worked well, so even with eliminating $50,000 in stone work and the round garage windows, the home is still impressive.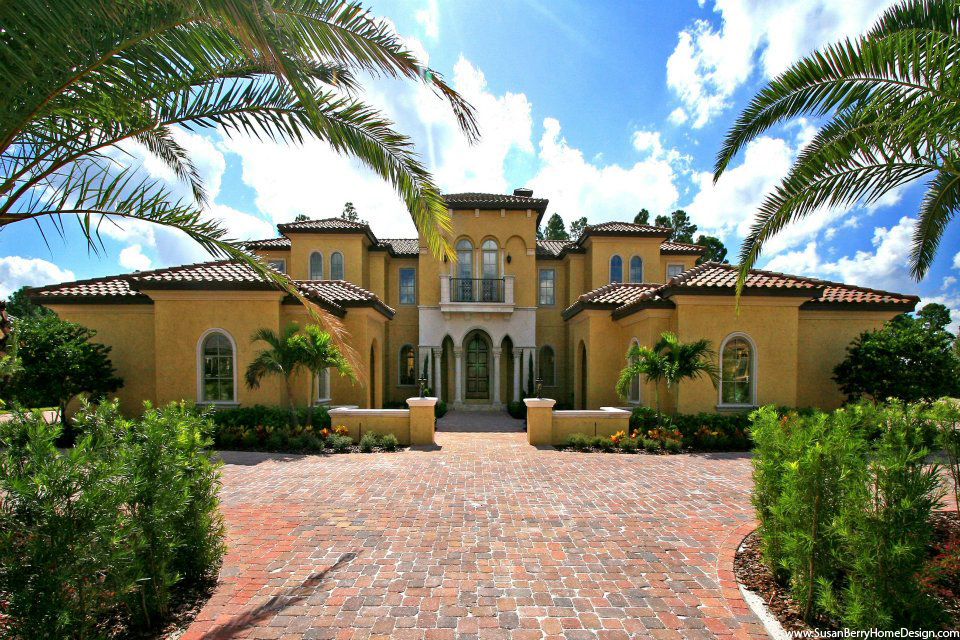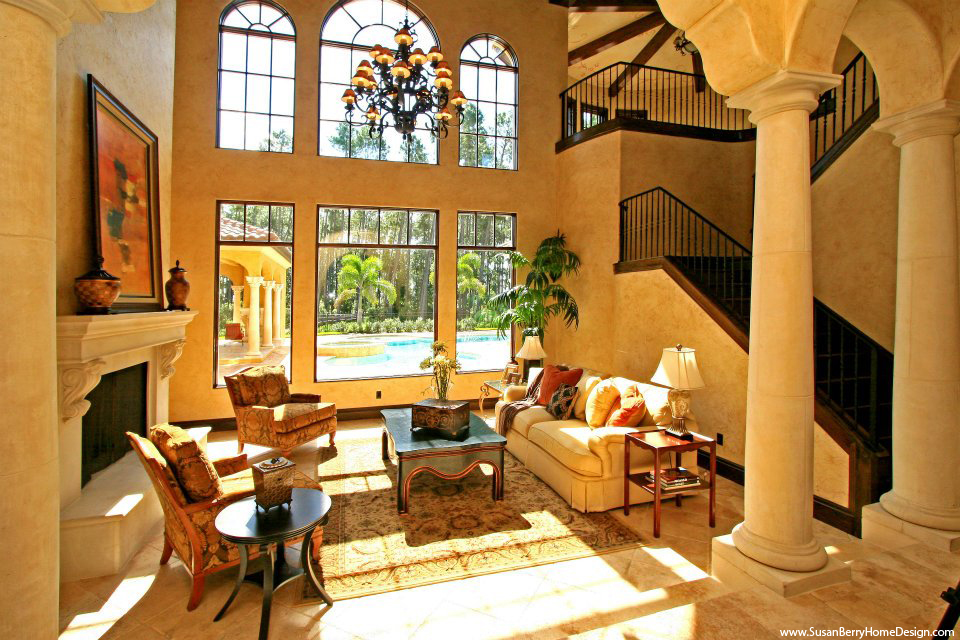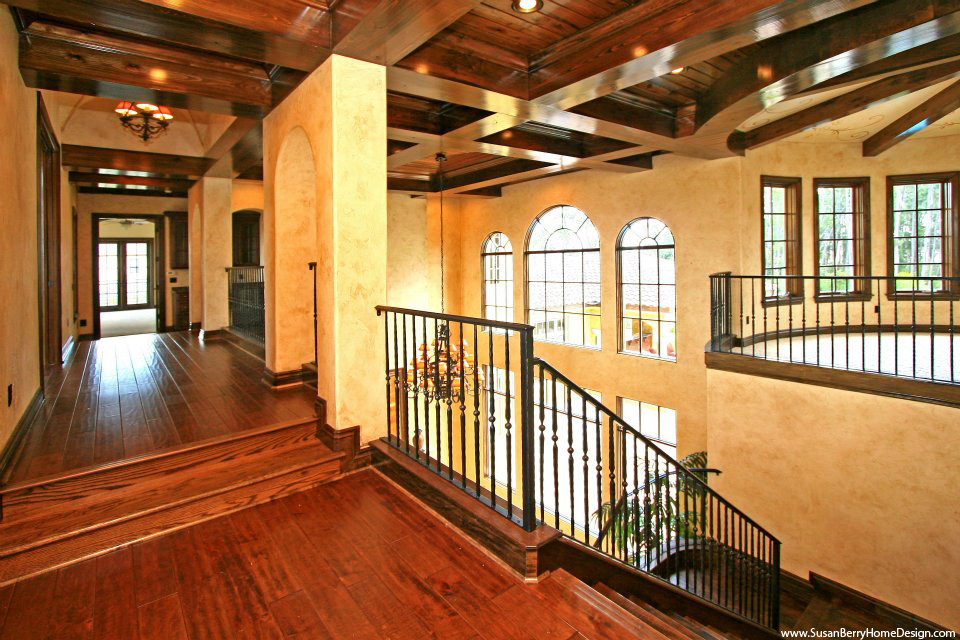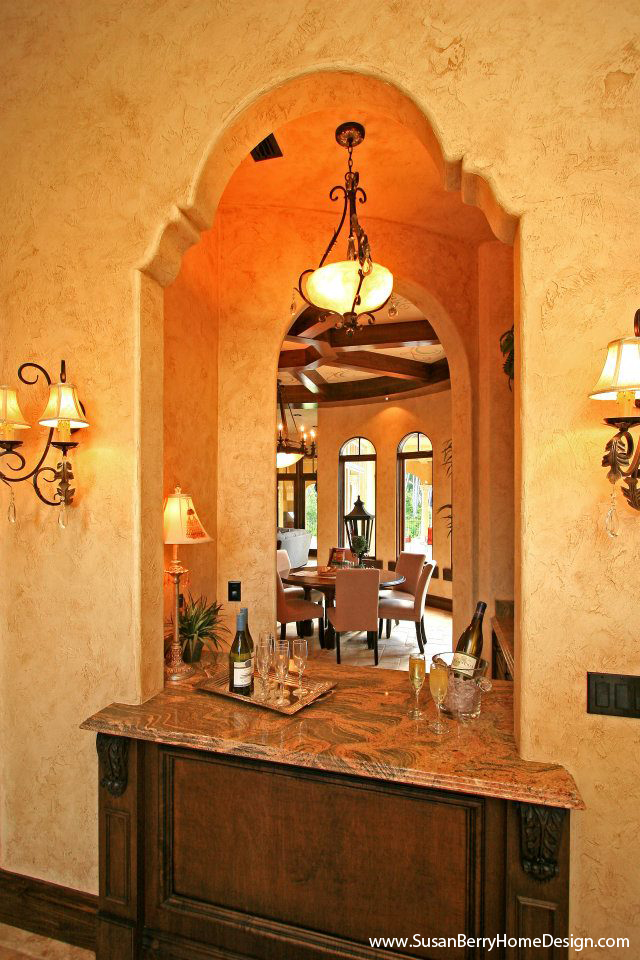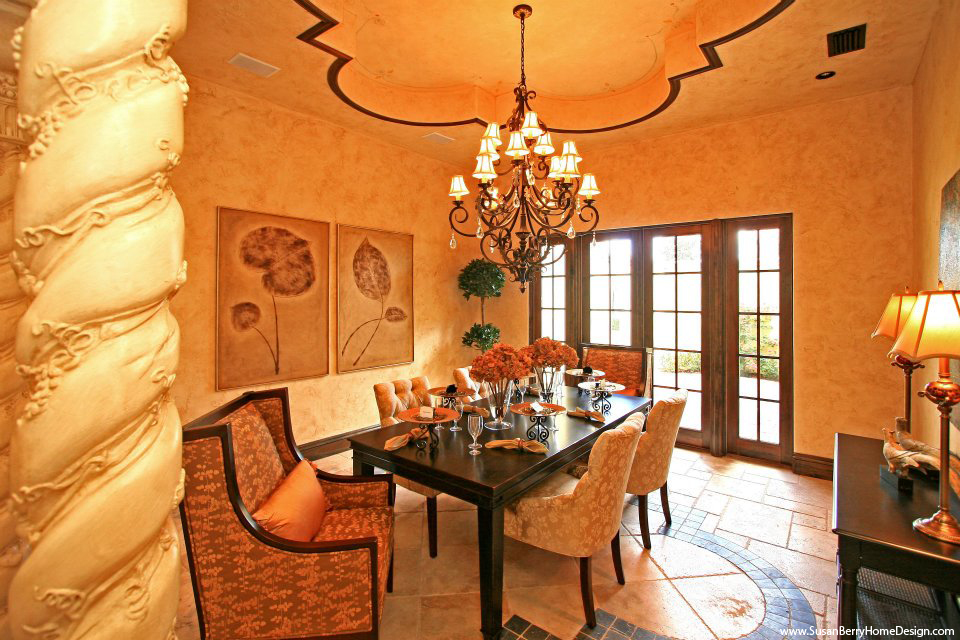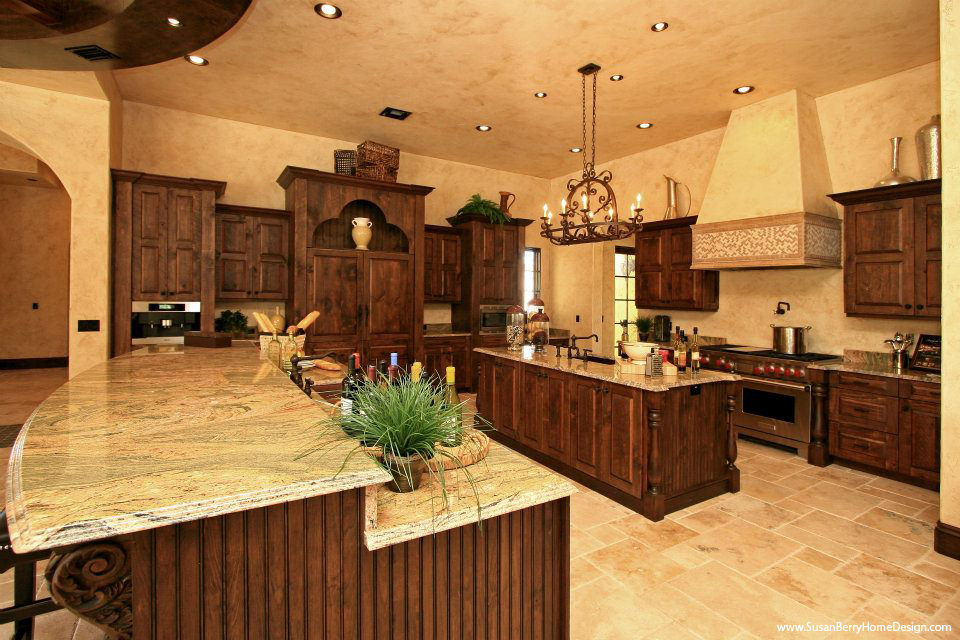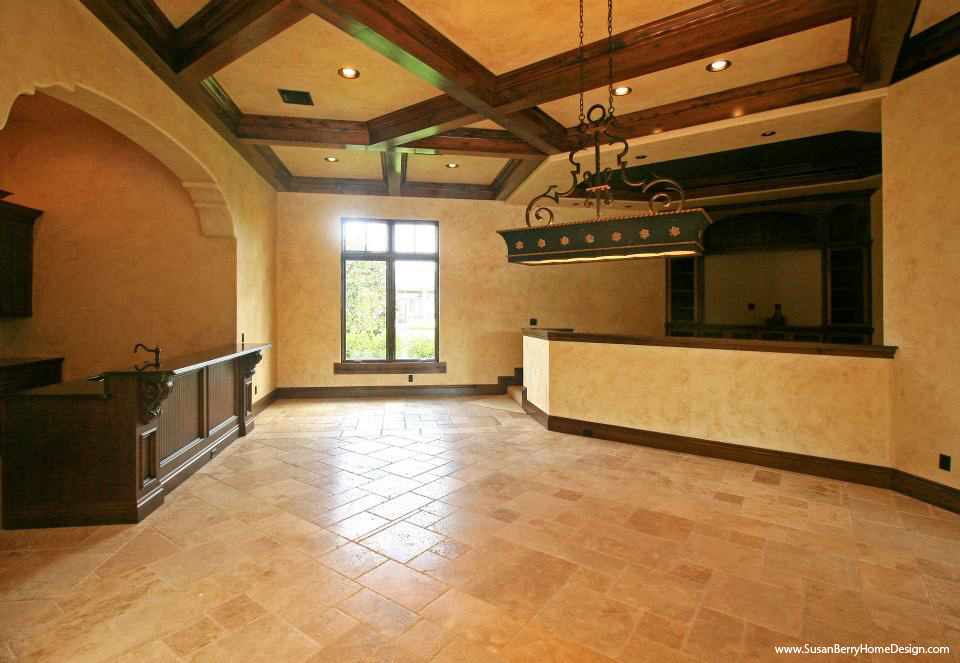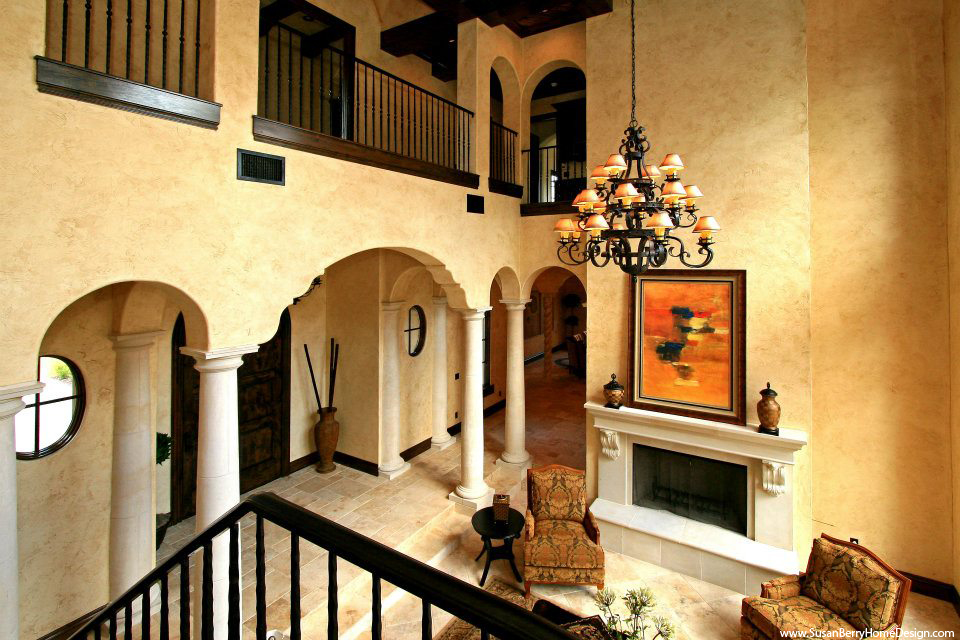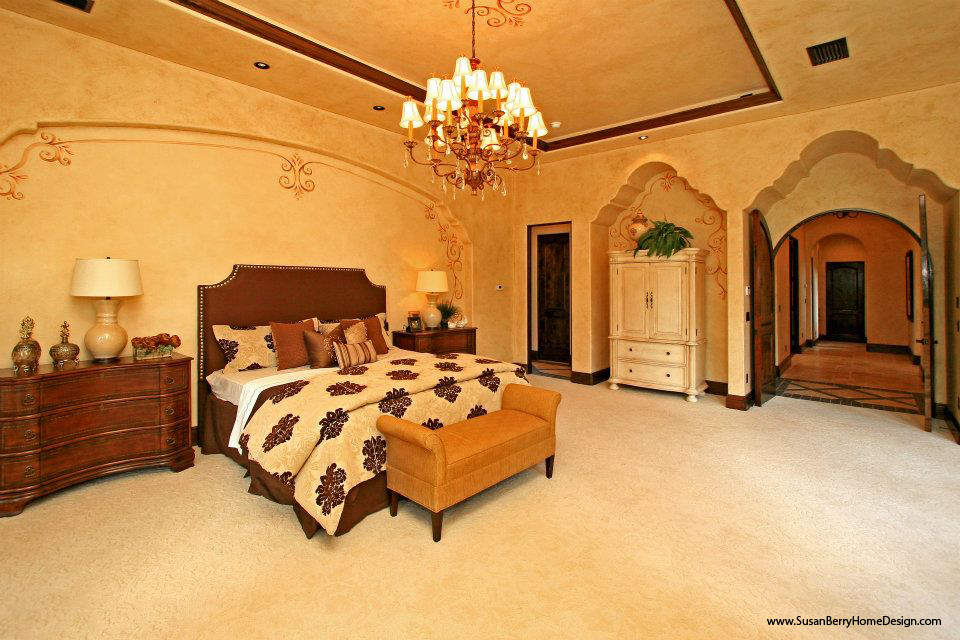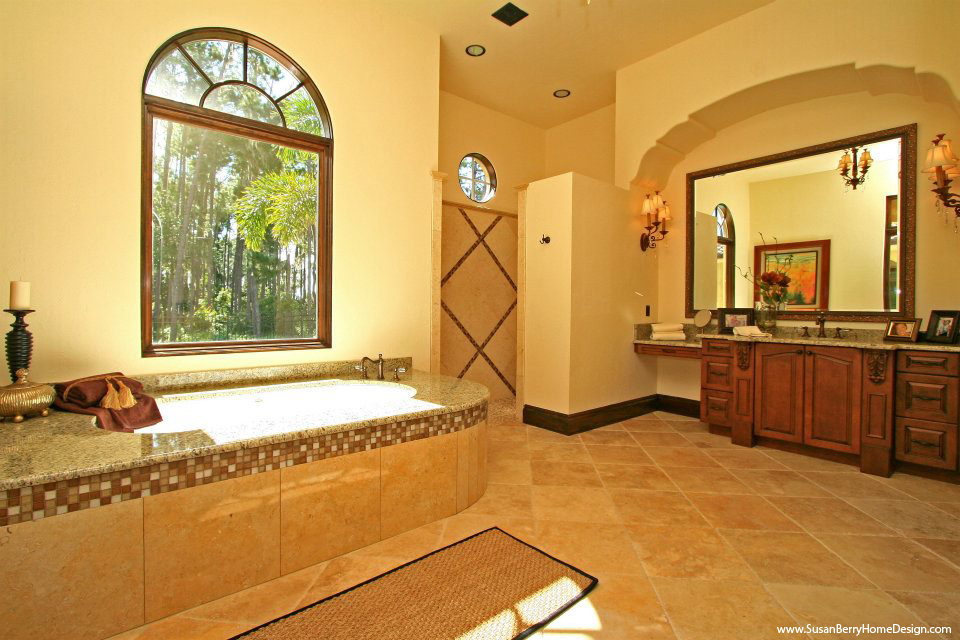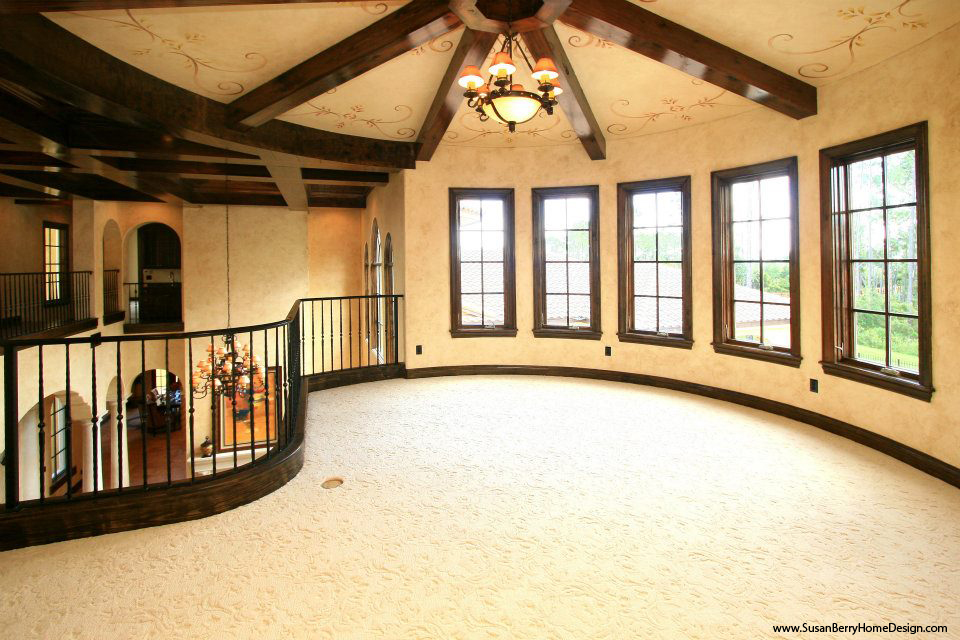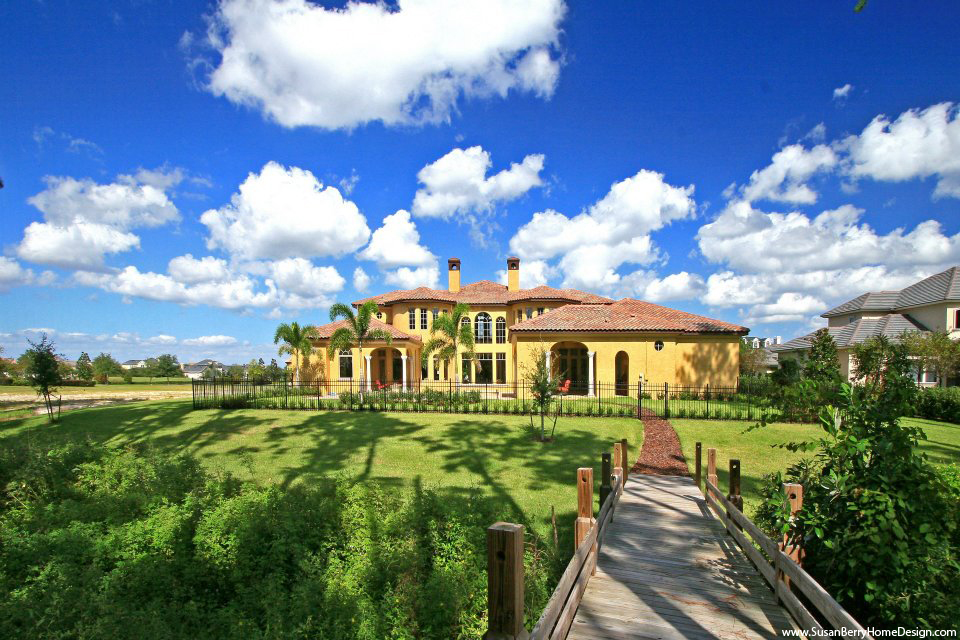 Plans to come
Classical Home Design, Inc. always enjoys being part of a design team that creates a home that reflects our client's true personality. Sometimes we design the entire home and other times we are just a key player in creating the vision.    Many clients know us as a Mediterranean mansion designer.  We design all sizes of homes.
Please give Susan Berry a call or text her to discuss your home design vision.  Susan @ 407-310-3663 cell.