Seaside National Bank Olde Winter Park
The commercial construction concept for the Winter Branch of Seaside National Bank is the architectural details found in the old architecture found in Winter Park, Florida.  The bank is a build-out in an existing new commercial space.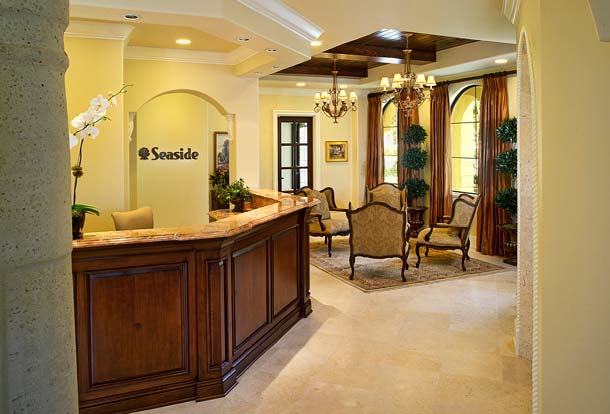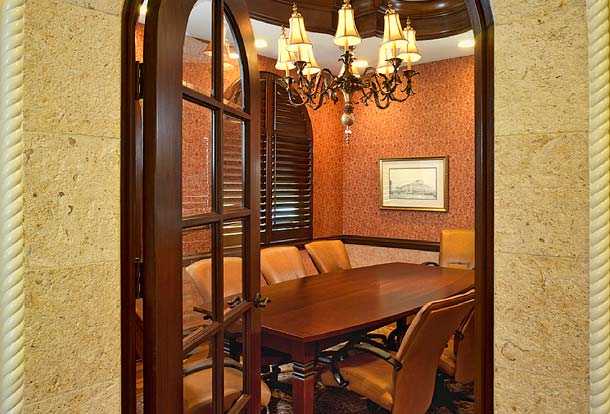 A pecky cypress plank and beam ceiling, refined cabinetry panels, elegant granite, shaped arches, oil rubbed bronze light travertine and cast coral stone details set the design pallet.  Classical Home Design, Inc. provided conceptual space planning, cabinetry details, stone details and ceiling details.  Furnishings, art, and architectural drawings were provided by other team members.
Seaside National Bank, Windermere
The Windermere branch features architectural details similar to the Mediterranean style homes in the area.  This bank is a build-out in an existing commercial space.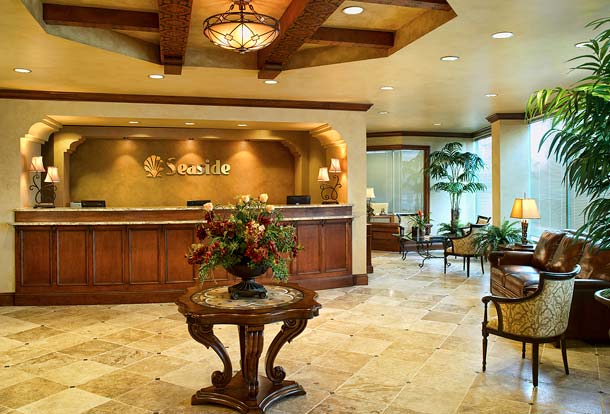 Seaside National Bank, Lake Mary
The Lake Mary branch features architectural details to engage a younger demographic.  Clean contemporary accents were designed for this bank branch build-out in an existing commercial space. Light travertine floors are a signature throughout the branches.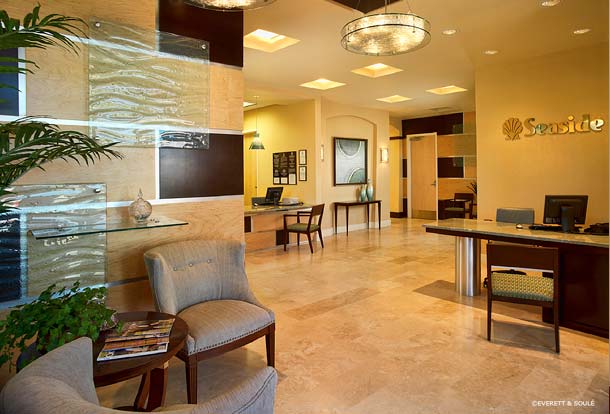 Susan Berry provides consulting for commercial design concepts.  She does not practice commercial architecture.  Classical Home Design, Inc. often creates interior theme concepts for corporations, interior designers  and state licensed architects for them to incorporate into their construction documents.  Please contact us to discuss your project.
Seaside National Banks themes the design of each individual branch to reflect the architectural style of each cities location.  CHDI has created themed details for several locations for commercial builder Castleworks, Inc. and their team of architects and designers.  All photos are courtesy of  the builder, Scott Green of  Castleworks, Inc. 
Many of our clients work with architectural firms who are brilliant with construction documents but do not have a full-time designer on staff with historical styles or theme environment experience.  That's where we come in.
We enjoy joint ventures and are always available to discuss your ideas or  join your project team.
Please either call Susan Berry directly at 407-310-3663 or use our contact form.