Commercial Design Concepts
The concept for the Seaside Bank Palm Beach branch is "old money" refined "Martha Stewart."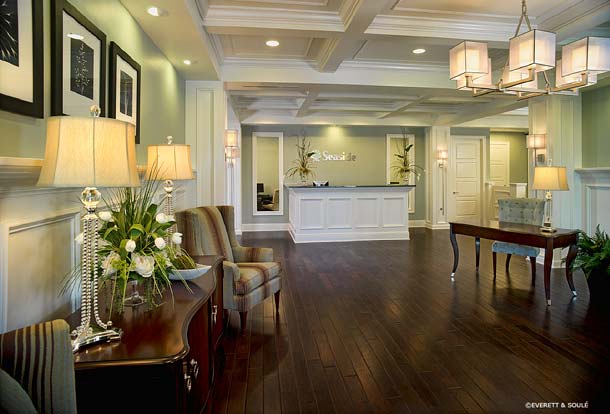 We started with an unfinished new  commercial space with limited ceiling height, restrooms at the rear and minimal windows.  Colors were chosen to give a light and airy feel, while ceiling details were proportionally detailed to add a feeling of height. The space was too narrow for a built-in concierge desk or a coffee bar.  Offices are located behind the teller desk.  The community conference room has a coffee bar and opens to the left front side of the lobby.
Susan Berry's  role on the design team was initial space planning, theming, wood trim details, colors, built-in details, and accent lighting.  Other team members provided art, furnishings and architectural construction documents.  The photo below shows the workstations that incorporate an existing column chase space. The workstation is surrounded by enclosed offices to three sides and backs up to the community conference room.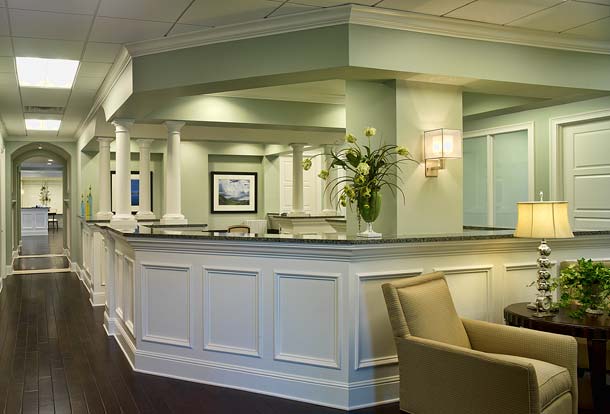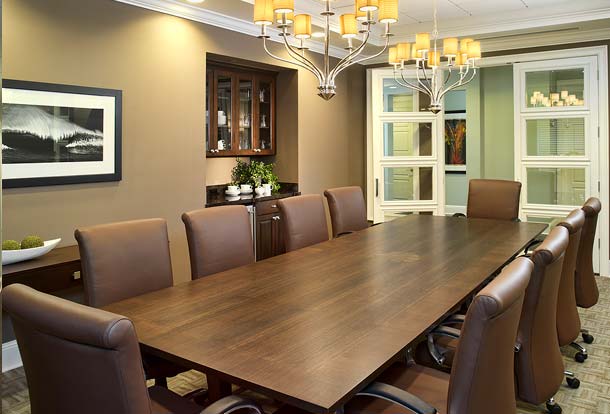 Susan Berry provides consulting for commercial design concepts.  She does not practice commercial architecture.  Classical Home Design, Inc. often creates interior theme concepts for corporations, interior designers  and state licensed architects for them to incorporate into their construction documents.  Please contact us to discuss your design project.
Seaside National Bank themes the design of each individual branch to reflect the architectural style of each city location.  CHDI has created themed details for several locations for commercial builder Castleworks, Inc. and their team of architects and designers.  All photos are courtesy of  the builder, Scott Green of  Castleworks, Inc.
Many of our clients work with architectural firms who are brilliant with construction documents but do not have a full-time designer on staff with themed design or historical design experience.  That's where we come in.
We enjoy joint ventures and are always available to discuss your ideas or to  join your project team.
Please either call Susan Berry directly at 407-310-3663 or please use our contact form.